End Of Lease Cleaning Doncaster East
Are you exhausted from your routine work and packing for your moving out in Doncaster East? End Of Lease Cleaning Doncaster East takes care for your entire vacate cleaning from top to bottom to ensure that you get your bond money return.
End Of Lease Cleaning Melbourne has a pool of experienced cleaning experts, who have enough professional skills and expertise to get your full bond money back. Vacate cleaners can recognise all end of tenancy cleaning requirements of landlords and real estate agents. End of Lease Cleaning Doncaster East is available for the tenants, landlords, rental companies, corporate company or Individuals.
Are you looking for vacate cleaning in Doncaster East, and surrounding suburbs? Call us now to get your professional cleaning quote at an affordable price.
Request a FREE Quote
Get an INSTANT FREE Quote!
Advantages of Hiring Melbourne Vacate Cleaning
Proper Printed Invoice:
The landlord/agents will ask you for a proper invoice. End of lease companies like us will provide a proper vacate cleaning invoice with ABN/ACN number written on it.
100% Bond Back Cleaning Guarantee:
Help tenants to get their 100% bond back deposit from your landlord/agent.
Easy Booking Process:
Book your End of Tenancy Cleaning service via call, mail or text message, and our hardworking staff will assist you with the quote
 Experienced Cleaners:
We've got experienced End of lease cleaners, who can work with all cleaning tools and equipment without damaging your property. Professional vacate cleaners have 7+ years of experience, they've worked with different tenants, real estate agents, and landlords.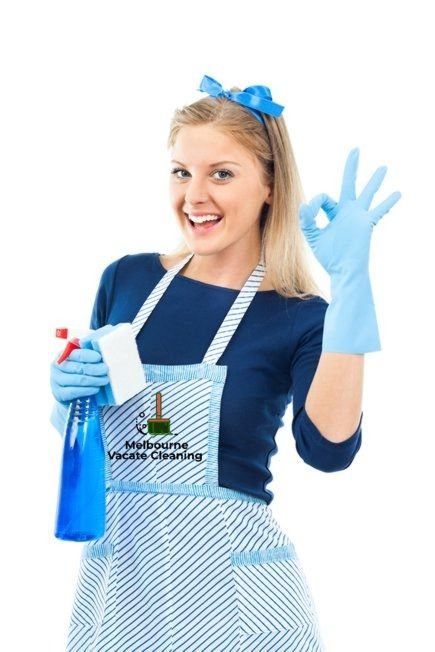 Free Quote:
Get an End of tenancy cleaning free quote foryour bond cleaning service in Doncaster East.
Affordable Cleaning Quote:
Cheap end of lease cleaning is available for all tenants, real estate agents, property owners, and Individuals.
No Hidden Charges:
All End of lease cleaning tasks will be covered according to the vacate cleaning checklist. Bond cleaning quote will be provided inclusive of GST so nothing extra will be charged on the day.
Flexible Booking Time:
Book your preferred day and time, we're flexible with your schedule. Arrange your end of lease cleaning service according to your schedule.
7 Days Bond Back Cleaning Guarantee
Bond back cleaning guarantee comes with the re-cleaning service to get your 100% bond money back. We'll schedule re-cleaning  and resolve those cleaning issues without any cost in 7 days.
End of Lease Cleaning Process in Doncaster East:
Free Cleaning Quote: Contact Melbourne Vacate Cleaning in Doncaster East for your  cleaning requirements.
Cleaning Schedule: Schedule bond back cleaning service based on your time.
Get Your Cleaning Done On Time: Excellent vacate cleaning will be done on the day, get your printed invoice with satisfaction bond cleaning guarantee for your rental property's inspection.
Bond Money Return Guarantee: Your agent isn't happy with the cleaning? Don't worry, we'll organise re-clean for you at no extra cost in 7 DAYS.
Get 100% Bond Back Cleaning Guarantee in Doncaster East
Tenants require to clean their entire property to fulfil their bond agreement. Are you busy with your work chores and packing? Call us on 0416 057 536 to book your end of tenancy cleaning. Vacate Cleaning Melbourne supply 100% bond back Cleaning Guarantee with 7 days re-clean service.
Our goal is to provide a 100% money-back guarantee from bond cleaning and make our customers happy. We can understand your hectic schedule, you may not have enough time to clean your entire property by yourself and in result, tenants may lose their deposit money. Let us help you to finish your cleaning duties and make your landlord happy enough to release your 100% bond money without any hassle.
Professional End of Lease Cleaning in Doncaster East
Our professional end of tenancy cleaners who're working in this industry from last 7 years. We have different approved Vacate Cleaning checklist from different landlords and rental agents.
Tenants will get spotless and hygiene property after we finish the cleaning. Get 7 days bond back Cleaning Guarantee without any hassle for end of lease Cleaning near me service. Our cleaning service is pliable according to your schedule, we can start at early morning or late afternoon.
As a professional bond back cleaning company like us, providing 100% money-back cleaning Guarantee. We'll make sure that all our customers will get full bond money from End of lease cleaning Doncaster East, no matter if it's an old house or dirty property. In some exceptional case, we may charge a little bit extra for the extremely dirty property. It'll take more manpower and chemical to scrub your entire property without a break, cleaning will meet up to the standard as you've started living in that property since long time. End of tenancy cleaning is available for house, office, apartments and corporate office.
Are You After Factory End of Lease Cleaning Service in Doncaster East?
The factory needs to be thorough cleaning at the end of the lease contract. At that time, You require a professional cleaner to clean the entire Factory from top to bottom. That includes offices, warehouses, windows from inside and outside, desks, kitchen, bathroom, and toilet. Real-estate agent asks for carpet steam cleaning receipt in relation to release your bond money. Our cleaners specialised in builders cleaning in Doncaster East, After Renovation Cleaning Doncaster East. Our cleaners are fully equipped with 100% satisfaction cleaning guarantee.
Do You Need a Corporate Office End of Lease Cleaning Service in Doncaster East?
Corporate offices need to be thorough cleaning at the end of the lease. You've found the right place, as we delivered end of lease Cleaning for office and corporate place.  We've  been providing Vacate Cleaning Service with the help of our experienced end of tenancy cleaners. Besides, bond back cleaning guarantee is a part of our service, that will secure your full deposit money.
Carpet Cleaning Doncaster East
Landlord or rental agent may ask for professional carpet steam cleaning from their tenants. Do you require carpet steam cleaning or landlord ask you to get professional carpet cleaning receipt for your rental property in Doncaster East? Ultimately, tenants have to hire carpet steam cleaning experts to cope with this situation.
End Of Lease Cleaning Doncaster East has skilled bond cleaners who can deal with all stains and germs. The high pressured steam cleaning process will extract all dirt, germs and stains in a few minutes.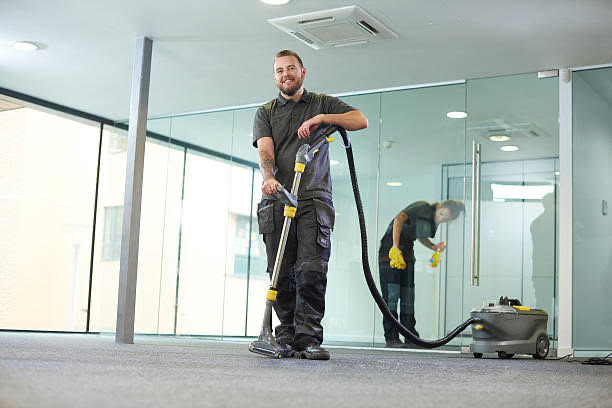 After Builders Cleaning Doncaster East
Have you installed a new kitchen, bath or tile and require vacate cleaning service at your property? Melbourne Vacate Cleaning is available in Doncaster East to provide you After builders cleaning for your property. Let us clean your dust and marks for you, and reveal the shinny property to live.
Have you recently moved into a new property or made some upgrades in your kitchen or bathroom? Builders will do their best to fix all faults without mess. Irrelevantly, they're not responsible for after construction cleaning. Professional builders cleaners have enough expertise for after construction or renovation, they can remove all debris, paint marks and construction dust to make your property healthy and safe.
Why should you hire end of lease cleaning company in Doncaster East property?
There are many points that you should take care after your property renovation.
The excellent customer expected builders cleaning service.
Remove all stains, debris and construction dust.
Experienced vacate cleaners can deal with all type of after building moulds, paint marks and stains.
We'll put our 100% efforts to fulfil your cleaning requirements, no matters how long cleaning will take.
Remove stains and mould without damaging a property.
End Of Lease Cleaning Doncaster East Checklist
Kitchen:
Clean and wipe down all marks from the walls
Remove stains, marks and grim from the kitchen top and kitchen bench
Thorough cleaning of Oven. Remove oils and grim from inside and outside of the oven.
Remove dust inside and outside of the cupboard
wipe down lights, switches and all the surface in kitchen
Clean sink, tap, range hood and splash back
Appliances such as microwave, fridge and dishwasher (Cleaning as per request with little extra cost)
Bathroom:
Remove dust from the mirror and wipe down mirror frames
Clean cupboards from inside and outside
Remove cobwebs and clean exhaust fans
Cleaners will scrub the tile to remove the moulds
Vacuuming and mopping on the floor
Clean and scrub toilet, taps and other bathroom accessories
Remove water marks from the shower screen
Bedrooms/ Dining room:
Vacuuming, mopping and carpet steam cleaning of the floor
Wipe down cupboards from inside and outside
Remove walls mark and stains
Wipe down switches, lights, corners, edges and doors.
Clean all windows, window sills and window frames from inside.
Additional service:
Clean outside windows with additional charge
Swipe the garage and remove cobwebs
Clean the driveway, patio, balcony
Wipe down Appliances and remove stains.
lawn trimming, cutting or garden maintenance
End of Lease Cleaning in Doncaster East FAQs
Can I book End of Lease cleaning service in Doncaster East online?
Yes, Tenants can easily book they vacate cleaning service online. Fill out our inquiry form or just mail us on melbournevacatecleaning@gmail.com. Our support staff will assist you with the cleaning quote and book your end of tenancy cleaning for your rental property.
How far can you drive for my bond cleaning in Doncaster East property?
Bond Cleaning service is available for your rental house, rental apartment or rental office in Doncaster East. We cover all areas in Doncaster East, Melbourne and Surrounding suburbs in Melbourne, Victoria.
Can I have the cleaning price over the phone?
A precise quote can be possible over the phone; tenant must have to provide their property condition. Most of the cases, vacate cleaners won't charge extra for your property. We may need to charge a little bit extra if you haven't described well about the condition of the property, and it's extremely messy or dirty.
Should I book end of tenancy cleaning service in advance?
Tenants may busy in their daily routine and forgot to book vacate cleaning of their Melbourne, Victoria property. Booking is always preferable for your peace of mind and easy cleaning schedule for us. In some cases, we can arrange the end of tenancy cleaning in the next day for your property.
Do you provide bond back cleaning guarantee with the end of tenancy cleaning Doncaster East?
Our company offer End of tenancy cleaning with 100% bond back cleaning guarantee within 7-Days. That includes free re-clean service if your rental agent or landlord finds any cleaning issues.
Can I book Carpet steam cleaning in Doncaster East?
Melbourne Vacate Cleaning provides carpet steam cleaning to the house. Office or apartment. Carpet steam cleaning charge is based on your property size or the number of bedrooms available in the property.