Call us today. Price starts from $160. Open on 7 Days. No extra cost on weekend.
End of lease cleaning Melbourne. 100% Bond Back Cleaning Guaranteed.
End Of Lease Cleaning Melbourne
Tenant is obligated to return the house in a clean and maintained condition before his/her lease runs out. It is called as End Of Lease Tenancy cleaning. Our goal is to provide consistent professional end of lease cleaning Melbourne . And stress-free environment to our customers. Melbourne Vacate Cleaning have a pool of end of lease cleaners with highly trained experienced cleaners to give you 100% satisfaction and your bond money.
Bond Back cleaners Melbourne have cleaned more than ten thousands of properties in last 10 years. Our main goal is to help tenants and achieve their bond money without any hurdles. Our bond cleaners follow a certain process and steps of  the cleaning to get the job done faster. Our cleaners use highly advanced equipment to get the house cleaned within a certain time frame with 100% satisfaction guarantee. End of lease Cleaners will make sure that cleaning is up to the standard to get tenant's bond back. And check twice before they finish the job and hand over key to the customer.
End of lease cleaning Melbourne give a quote on the basis of your described property i.e how many bedrooms and bathrooms, with/without carpet. Melbourne end of lease cleaners always stick to our price and never up-sell on the day. If you add extra service on cleaning day then we'll charge additional service cost accordingly amount of time it requires.
100% Bond Back Cleaning Guarantee
Bond Back cleaning covers everything inside of the house from top top bottom such as bedrooms, toilets, bathrooms, carpet steam cleaning, kitchen from top to bottom, oven, stove top, range hood, windows and many more. End of lease cleaning Melbourne provide 100% bond back guaranteed within 7 days. If your landlord/rental agent will find any issues with the cleaning then inform us and we will organize re-clean for you as our earliest convenience to get your bond back.
We provide a proper printed receipt with ABN/ACN number written on it to get your bond back. Our cleaners write 7 DAYS BOND BACK CLEANING GUARANTEE on the invoice. Above all, We believe 100% customer's satisfaction and to get their bond back without any hurdles.
Please confirm your prefer cleaning date and time with us. We are flexible with your cleaning time and preference. Also, we can start early in the morning or late afternoon.
Why Melbourne Vacate Cleaning?
✔ 100% Bond back Cleaning Guaranteed within 7 Days.
✔ Free Quote over the phone/email
✔ Book Online and get 10% off.
✔ Affordable price
✔ No shocking up sell price on the day of cleaning.
✔ High- qualified experienced cleaners
✔ No-hidden charge or extra charge
✔ Same prices on weekend and public holidays
Easy steps to get your 100% Bond Back
✔ Call/ Email us for Inquiry
✔ Describe your requirements & Services
✔ Get a free quote(Cobwebs) in reasonable price
✔ Book your Date & Time for Spotless cleaning
✔ Get your Service on Time
✔ Give your keys to your Real estate agent/ landlord/Professional Cleaners for Inspection
✔ We assure you to get you 100% bond back
*If your Real Estate agent/Landlord have any issue with the cleaning then we'll come back and clean it for you at no cost in 7 days. We 'll give you written invoice with ABN/ACN number  to claim your bond.
Vacate cleaning Melbourne
Vacate cleaning Melbourne is the last Deep Clean of any rented house. It includes cleaning of bedrooms, bathrooms, kitchen, dining room, toilet, laundry room, and garage. It contains everything inside/outside of the house.
It is the primary requirement of a rental agreement contract to release 100% bond money of tenant. Bond cleaning Melbourne is the dominant part for Tenants as well as landlords/Rental agents.
Due to work commitments, lack of time & resources, people can't clean their house up to the agent's standard. They can't fulfill their landlord's cleaning requirements and we help you to get your bond money.
Give us a call or fill up a form to get a Free Quote/Estimate. We'll customize your price according to your cleaning needs.
Frequently Asked Questions:
Q. How many days of bond back cleaning guarantee does it cover?
Melbourne vacate cleaning provides 7 DAYS BOND BACK Cleaning Guarantee. If your agent/landlord isn't happy with the cleaning then we'll come back and clean it for you at no extra cost.
Q. Does it include outside windows?
Melbourne vacate cleaning offer outside windows at minimal cost, however it doesn't include with the end of lease cleaning package. Many agents don't ask for the outside windows and reason being that sometimes it is windy or rainy so it won't keep it cleaned.
Q. How much does end of lease cleaning cost?
It depends on the type of service that you after, however our cleaning prices start from $159 inclusive GST. That also includes your 100% Bond back cleaning guarantee. We also offer 7 DAYS BOND BACK CLEANING with ABN/ACN number written on it.
Q. Do you clean appliances such as fridge, microwave and dishwasher?
Yes, we do, but it will be incorporated with the extra cost. We do clean OVEN IN A FREE OF COST as a part of end of lease cleaning, however other appliances will be on extra cost depending on the how many of them you want us to clean.
Q. Do we need to arrange car parking for cleaners?
Yes, that is correct. You need to arrange car parking for us. If you are situated in Melbourne CBD then you have to arrange either paid parking or street parking for us to be able to let to cleaners in the property.
Q. Do you clean furnished property?
Yes, we do furnished apartment/property, however we can't move furniture and clean behind it. However, it can take longer time compare to the vacant property.
Q: How many cleaners will be sent to my property for move out cleaning?
Melbourne Vacate Cleaning always sends 2-3 people in a team to get the work done quicker in a minimal amount of time. Also, all cleaners are well experienced enough to get the clean done faster and also with the attention to detailed. All cleaners have  Background-checked and interviewed in person
Q: How long does Vacate cleaning usually take?
Usually, all it depends on the service that you after, however it starts from 4 hours to 15 hours depending on the condition of the house and number of services that you require. Studio/1 bedroom property takes 4 to 6 hours with steam cleaning. 2 bedrooms property take 6 to 8 hours. 3 bedrooms property take up to 8 to 10 hours. We always send 2 cleaners in team to give you key back on the same day.
Q: Is it OK if I leave the key in safe place for the cleaners to get in the property, as I cannot be at home during the service?
Sure, if you can't be at the property then please leave the key inside of the letterbox/electricity box, we can access your property and clean the place and leave it on the same place.
Q: Will I get invoice/receipt of the cleaning?

Yes, absolutely. We provide 100% BOND BACK CLEANING Invoice/receipt with ABN/ACN number written on it. If agent isn't happy with the clean then we'll organize time and re-clean the place.
Q: I am about to put my house on the market and I need it deep cleaned throughout. Is this type of service that you provide?
Yes, we can assist you with sanitizing your property and making it sparkling clean to potential buyers. We offer you reasonable price for the in depth cleaning and sanitizing the place. We clean everything inside of the property from top to bottom, also that covers full kitchen, bathroom, windows, bedrooms, laundry and other key areas.
Our Services
END OF LEASE CLEANING MELBOURNE
Before
After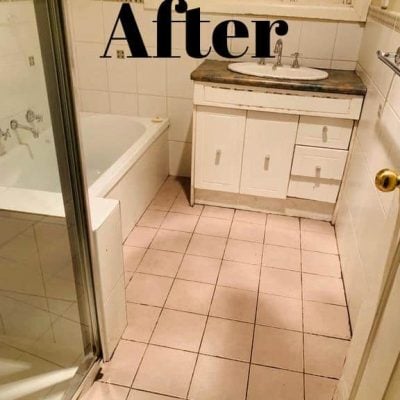 Before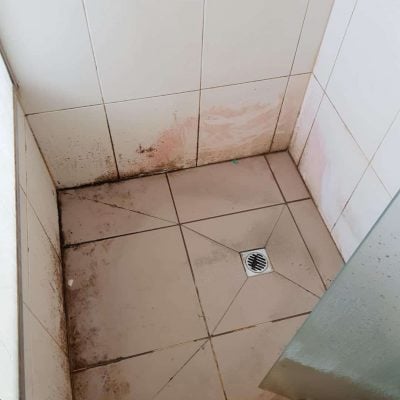 After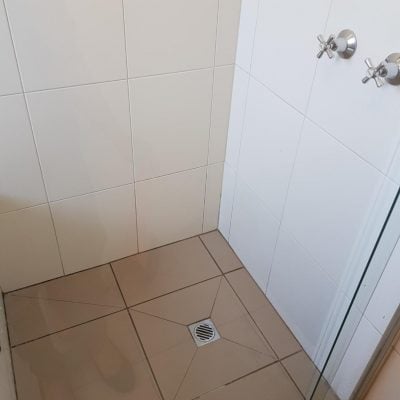 Before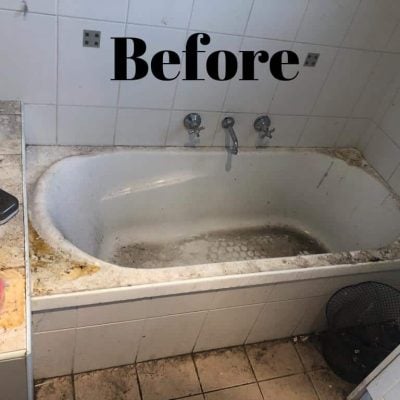 After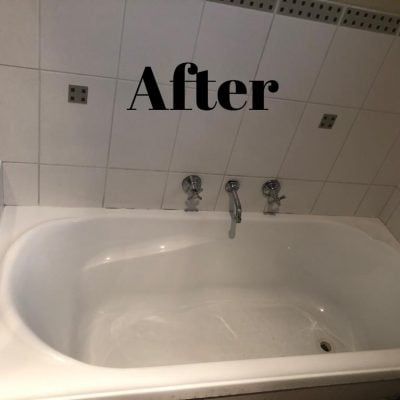 Before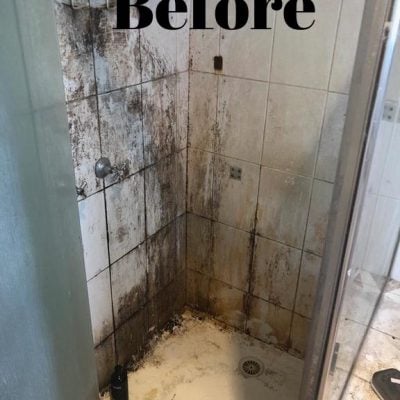 After
News
TOTAL UPDATES FROM THE BLOG